Bisous Pets is proud to be a female founded Australian brand. It was created by two sisters who had a vision to design high quality (like, human level quality!) and truly functional dog accessories that were also a
little luxe.
Learning from their own experience as fur parents to 3 French Bulldogs, the brand is driven to create products that are the best in functionality, to make life easier for pet parents and support the well-being of every dog who wears Bisous. All function and no fashion wouldn't be fun either, so Bisous products are a balance of utility and aesthetics because (let's be real) dog accessories still need to look cute!
Follow our journey @bisouspets
THE FRENCHIES WHO INSPIRED IT ALL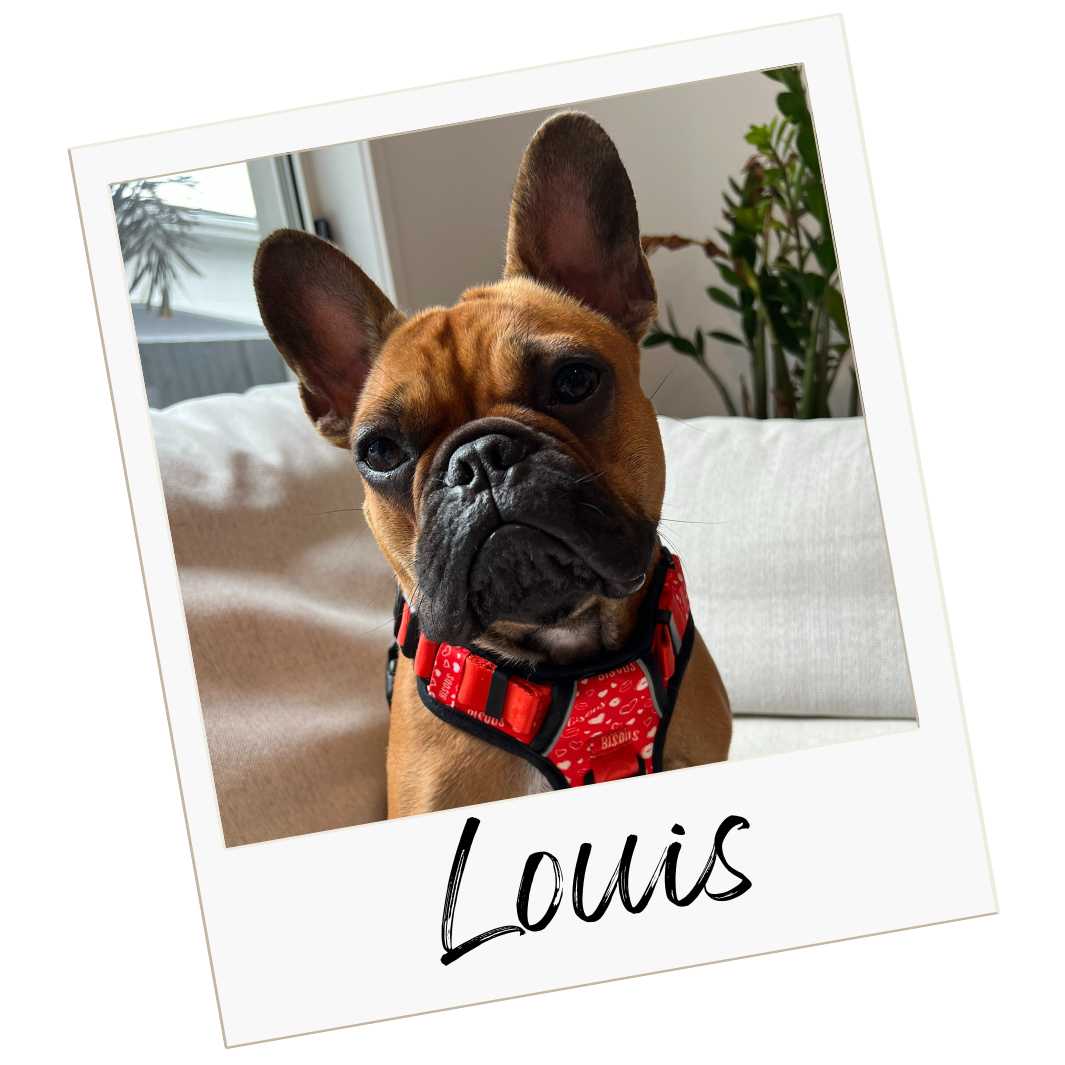 Our mission is to make life easier for pet parents and support
the wellbeing of dogs through quality walkwear and accessories.
GIVING BACK
We believe it's important to help those who can't help themselves, so we donate a percentage from every sale to the animal welfare charity, PetRescue. With your help, we support PetRescue to find homes for Australia's rescue pets and achieve their mission where every pet is safe, respected and loved.
STYLE AND SUSTAINABILITY
We are conscious of our environmental impact and try to do what we can as a small business. We use recycled and compostable packaging where possible and endeavour to operate in a sustainable way, where our products are fashionable but not fast fashion. We strive for stylish designs that are original and long-lasting.
To operate more sustainably, we won't create a new product design themed to every holiday or trend that comes along. We want Bisous to be where you shop for fur-wardrobe staples - where you know your pup will look amazing whenever they wear our accessories. As a result, you will see less 'new releases' from Bisous but instead enjoy quality and lasting designs, that will take your pup to every occasion across seasons.